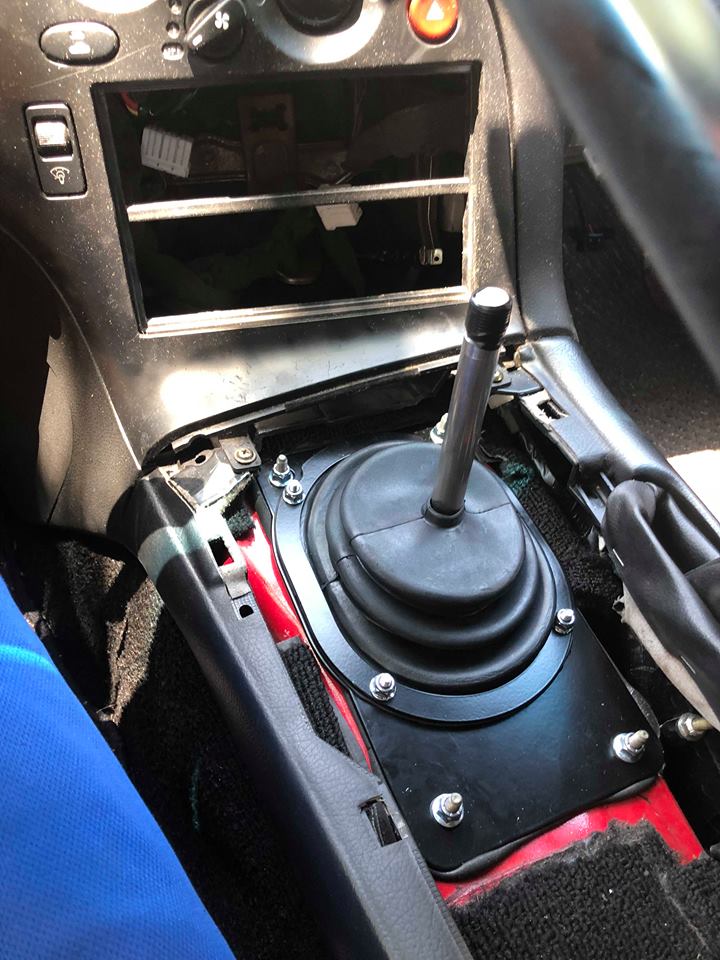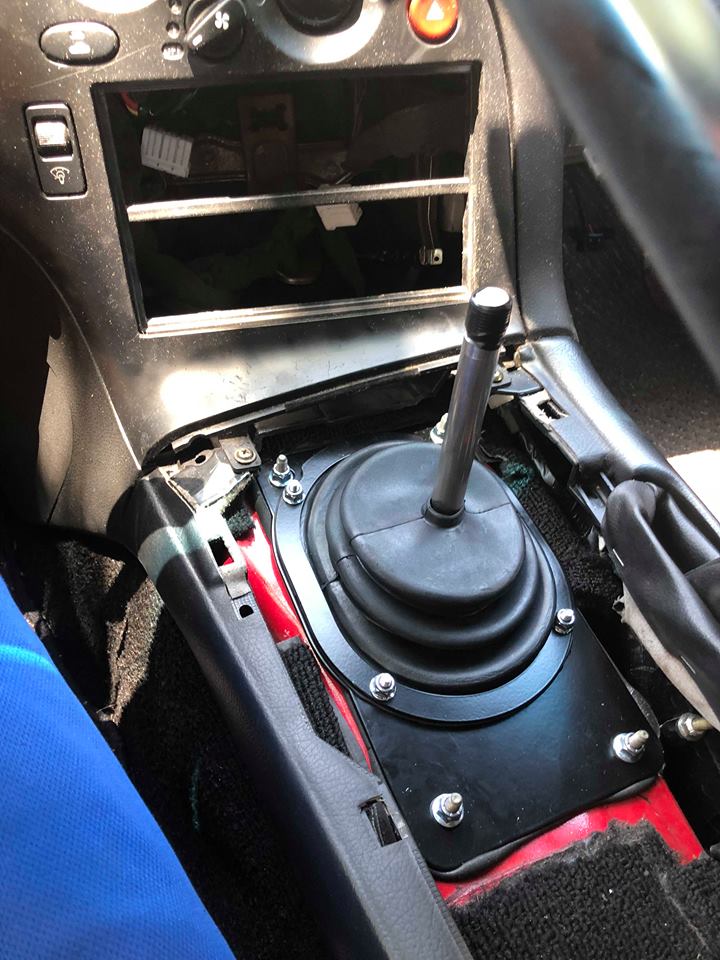 MGW-Style Shifter Hole Thermal Plate
$95.00
This plate incorporates flexible boot that fits extremely tight around the shifter handle and a powder coated adapter plate which uses the factory RX7 shifter boot studs. The adapter plate is lined with high temperature foam stripping that when compressed makes a very tight seal with the uneven surface of the RX7 sheet metal tunnel. The combination of a tight sealing boot and plate means a significant decrease in heat, sound, and fumes entering into the cabin.
Will fit FD RX7's using Samberg, Hinson, and Grannys mounting systems using MGW shifters.
Price includes USPS Priority Mail Shipping within the U.S. Please Contact me for International Shipping.